So you've heard about this cosmetic skincare treatment and wonder how much it costs.
Today, we dive into what you should expect the Profhilo Cost in Australia to be.
How much does Profhilo cost in Australia?
The prices for Profhilo treatment in Australia are fairly standard, no matter your location.
Expect to pay anywhere from $700-$900 per 2ml syringe.
Check out our Profhilo Locations page for a local clinic near you and their prices.
A typical recommended treatment is two sessions 1 month apart, followed by top-ups every 6 months.
This means your total price to complete the two treatments will be $1400-$1800.
How much does Bio Remodelling cost?
The term "Bio remodelling injections" in Australia generally means Profhilo treatment.
So the costs are $700-$900 per 2ml syringe.
This equals $1400-$1800 to complete the 2-stage treatment.
Other Bio Remodelling services
Bio remodelling is a blanket term that can also mean several different services, such as:
Sculptra
Radiesse (dermal fillers)
Platelet-Rich Plasma (PRP) Therapy
Microneedling
Laser and radiofrequency treatments
Ultherapy
For more information on Bio Remodelling, check out our article; What is Bio Remodelling?
Profhilo Injection cost by capital city
Prices are changing constantly, so it's essential to contact your local service provider for updated prices.
The below information will give you a general guideline on the costs in your area.

Profhilo Brisbane cost
The Profhilo treatment cost in Brisbane (and The Gold Coast) can be as low as $700 per 2ml syringe.
This means you can get your two treatments for as low as $1400.
Profhilo Sydney cost
The Profhilo cost in Sydney seems slightly higher than in other capital cities, with an average cost of around $850 per 2ml syringe.
The total for 2 treatments will be approximately $1700.
Profhilo Melbourne cost
Service providers in Melbourne range between $800-$900 per 2ml syringe, with many of them doing a slightly lower price if you book your two treatments up front.
Profhilo Adelaide cost
Prices for bio remodelling injections in Adelaide range from $800-$900 per 2ml syringe. We've seen some specials for lower than this, but this is your average price.
Profhilo Perth cost
The cost of Profhilo treatment in Perth ranges from $1600-$1800 for your two treatments consisting of a total of 4ml (2ml each four weeks apart)
Profhilo Canberra cost
You can get Profhilo for as low as $750 per session in Canberra.
You will need two sessions spread 4 weeks apart, which will set you back a total of $1500.
Profhilo Darwin cost
The cost for bio remodelling (Profhilo) in Darwin ranges from $1700-$1800 for your two sessions, with 2ml being administered at each session.
Profhilo training cost
To administer cosmetic injectables in Australia, you must be a fully qualified doctor or nurse.
Once you have received this certification, you can expect to pay $5,000-$8,000 for a cosmetic injectables course that will allow you to administer several different types of injectables (aesthetic and cosmetic treatment modalities).
Profhilo treatment description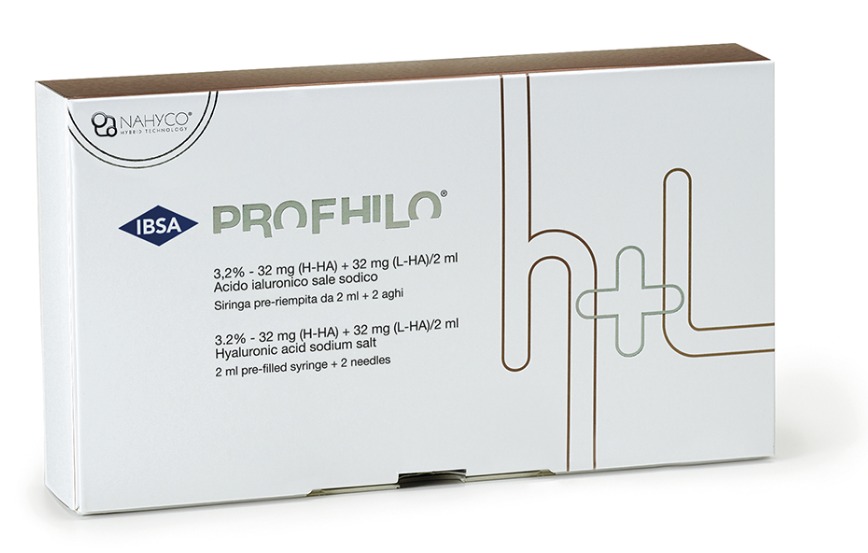 Profhilo bio remodelling injections are a type of skin hydration injectable treatment that contains a special type of hyaluronic acid.
They're often compared to dermal fillers, but they should not be confused.
Dermal filler is also made of hyaluronic acid, but the compound is made to fill areas of the face lacking volume. Profhilo is made of an ultra-pure hyaluronic acid which turns it into a completely different injectable treatment.
Profhilo spreads evenly through the face, and the body starts a collagen and elastin stimulation mechanism.
This results in benefits for the following:
Improve skin texture and skin tone
Boosting skin hydration and skin quality
Improvements in skin laxity and skin elasticity
Improvements in fine lines and wrinkles
Skin tightening and lifting
Zero downtime
Stimulates collagen and elastin production and slows the ageing process
Significant tissue improvement
Your treatment journey begins with Experienced cosmetic doctors with years of experience in anti-wrinkle injections performing an in-depth medical examination and providing a numbing cream to the facial or body area.
After the cosmetic doctor performs the treatment, the downtime is almost non-existent.
You can continue your day as usual and return one month later for your second treatment.
Summary
Now you know the standard Profhilo bio remodelling cost in Australia.
If you love skin care and have tried other types of cosmetic treatments and hyaluronic acid injectable treatments before, it might be time to give Profhilo a go.
The results are far more natural looking than traditional dermal fillers, and your initial consultation is normally free of charge.
There's nothing worse than invasive procedures, and bio remodelling is far from invasive.
Find yourself some experienced doctors and get the cosmetic doctor difference.
Remember to always seek professional medical advice from a qualified medical practitioner prior to any cosmetic procedure or cosmetic surgery.
Check out our Bio-Remodelling Locations page for a fully qualified medical team near you.